Integrity Management Teacher Unit Certificate / Integrity Supplier Certificate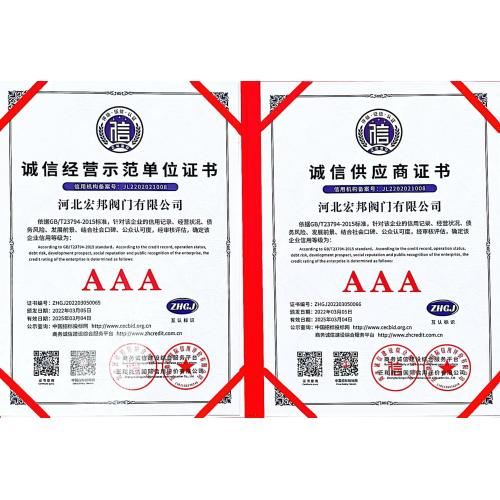 Period:
2022/3/5 - 2025/3/4
Certification bodies:
Zhenghe Dingxin International Credit Rating Co., L
China Honest supplier certification is a process of verifying and verifying the credit information of the entity enterprise and publishing it on China Business Credit Platform. It is a powerful proof of authenticity and legitimacy given to the enterprise by the third party, which is conducive to improving the market competitiveness and brand reputation of the enterprise. Business information includes registration information, quality certification information, qualification information, contact information and so on. The validity period is one year, starting from the date the enterprise passes the certification.
1. National enterprise credit certificate, nationally accepted and internationally recognized;
2. The third-party enterprise credit assessment shall be open, fair and just;
3. High-end authoritative release channels to quickly establish an image of corporate integrity;
4. Quickly query enterprise credit information through mobile Internet.
For supplier selection, through the qualified supplier credit rating certification can be regarded as one of the conditions of excellent supplier qualification, many suppliers to participate in the bidding project need this certification qualification certificate, the certificate is valid for 3 years, but the premise is that the enterprise must accept the supervision and audit of the certification body, that is, the annual audit; The frequency of supervision and audit is generally once every 12 months, that is, once a year, so it is also called annual audit; Some enterprises may be more special, the institution will require 6 months or 10 months to review once a year; If the certificate is not approved or replaced after the deadline, the certificate will be expired or invalid and cannot be used normally.